Develop the Knowledge, Understanding, & MetaSkills that transform you into the Masterful Business Owner or Leader your business wants. 

Develop synergistic dynamics between your People & Technology to maximize your Sales, Operational Product/Service delivery, Client Satisfaction, & Profitability. 
Define & Develop the Systems & Processes, Policies & Procedures, Roles & Responsibilities that accelerate scaled business growth.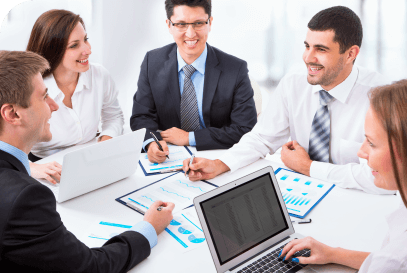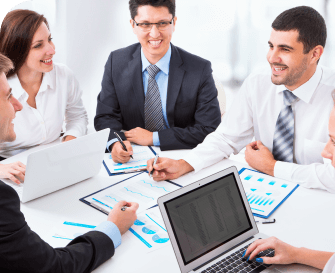 Growth & Profitability Coaching: Individuals & Teams
Helping you Leverage your Strengths, Address your Weaknesses,  Capture 
your Opportunities, & Protect against 
Threats through Planning, Execution, & developing a Culture of relentless
refinement.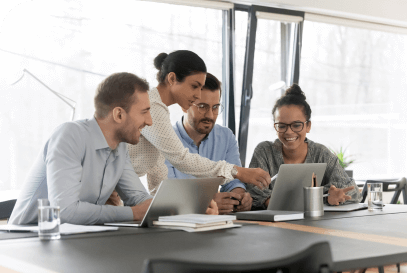 Technology Transformation + Digital Adoption Coaching
Guiding you into & through the 
technology forest to choose the right
tools & software to maximize your
people's productivity, efficiency, &
profitability through automation.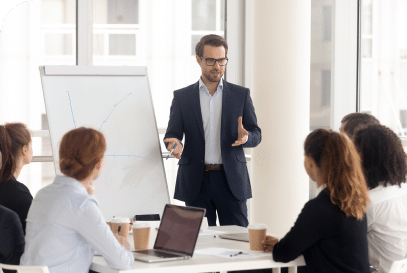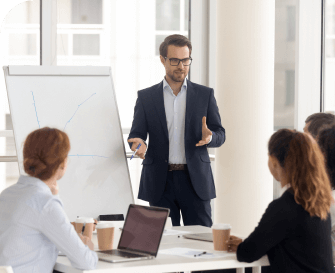 Sales Management, Training, & Support
Providing your Sales Team the skilled & experienced Leadership, Training, Management & Mentoring to develop
their proficiency as masterful Sales
Professionals that maximize profits. 
I have been working with Patrick for nearly 6 months. He is an amazing business coach who's been able to help me develop a unique message, he keeps me focused and motivated. I highly recommend him!
If your a struggling professional that wants to take your business to the next level, I highly recommend working with Patrick. He's a great communicator, super networker and really cares about the success of his clients.
A coach is someone who will tell you today everything that you will be able to figure out by yourself—much later. Patrick von Pander (The Big Picture Coach ) gets it. If you want clarity about your business and life sooner rather than later, Patrick is your guy.
Patrick has been an amazing resource for me in both my professional and personal life. I began working with him 2015 as a business coach. To help me with self sabotaging habits. Since then I have gone back to him a for a number of personal and professional issues for assistance. He is very knowledgeable and insightful. He is able to help you clear the clutter and get to the root of your issue and then put you on the path forward again. I highly recommend him if you are looking to grow your business, be more successful, be a better person. He is your man. He is an excellent teacher and and has huge network that he can connect you with if needed. Thank you Patrick!



I have known Patrick von Pander, The Big Picture Coach, for almost 20 years and have used his services personally. Patrick is a true professional. Integrity? Check! Honesty? Check! Intelligence, energy, results? Check, check, check! He has taken business coaching to the next level. Do yourself, your business and your future a great big favour. Set up an exploratory meeting with Patrick immediately. You'll thank me... but more importantly you'll thank yourself for taking the first step. Cheers!
Patrick is that type of person that always leaves you better than when he found you. His enthusiasm, positive attitude, and sense of humour are contagious, and you can't help feeling refreshed after working with him. He is a grand master at facilitating A-HA Moments and is a trustworthy guide that will direct you toward real results from personal and business coaching. If you are ready to find balance personally and in business, he's the coach to have at your side. As a speaker, his engagement level is always top-notch, and we are always excited to have him back at i-onCONNECT!
Want to improve all the parts of your life and create true balance for YOU? Find the true balance you are looking for by using the techniques and systems of the "Big Picture Coach" there is nobody with more experience in helping people have "Their best year ever" Contact Patrick today!
Patrick provides great business advice and insights to small business owners. His sales training is a real asset.
Patrick is one of those rare quality guys who always makes you feel like a million bucks! And he also might help you make some money as well. I would never pass up the opportunity to connect with Patrick, see what he has on the go, and share a few laughs in the process.
I signed up and attended Patrick's Sales Style Workshop and learned invaluable lessons on how to modify my sales style to individual needs in order to become the master facilitator of the buying process. I have since applied what I learned and have had great success implementing it into my business. Patrick's services and his workshops are highly recommended and is of great value!
I have had the pleasure of doing business with Patrick von Pander for over 10 years. He is knowledgeable, professional and does exactly what he promises - plus he's a lot of fun to work with! I have promoted Patrick's business to many of my clients. I can confidently say working with Patrick will change your business for the better. If you are looking to increase sales, improve processes, build a team, or improve your business in any way, Patrick can help you get where you want to be in less time and with less effort than by going it alone.
I have seen Patrick in action a number of times, speaking to groups I have organized and videoing him coaching. He is just Fantastic. He is motivating and a really smart guy. If a business coach is what you require. Mr Patrick Von Pander is your guy.
I had the distinct pleasure of getting to know Patrick while employed at TELUS. Patrick is a dedicated, forthright, energized sales person, completely driven to add value to his customers by finding solutions that moved them ahead. While he has moved on to bigger things, I cannot forget the joy he brought into the office to share with his team every day. He would be a positive addition to any engagement he may become a part of.